The stories that fill Mary-Jane Holmes' Set a Crow to Catch a Crow are perfect, precise,
highly burnished narrative shards that describe a moment in time but imply both what
came before this moment and very likely may come after. It might only be a grain you are
offered but you get a whole world. It is only writing of a very high order can pull off the
feat that is pulled off here.
Carlo Gébler
These are stories that pulse with transformation, visceral, lush, and sound-rich. In Holmes' lyrically-charged short fictions, worlds tilt, horizons thrum and yearnings come unmoored, and the language pulls us close to the bloodstream of her characters, feeling for their pressure-points, their broken wings. Their land and homescapes leap to life around them, set alight by breath-catching images that bind us into the textures and electrons of each scene, skin and earth, creek, board and bone.
Each brief diorama in this volume delivers us a 'quivering glint' of characters caught in slipstream instants, lingering on the verge of fission, or hauled into 'dark runnels of the heart' where currents of longing and threat inescapably converge. Holmes' writing rubs the fibres of life between our fingers, so we feel its restlessness and wonder.
Tracey Slaughter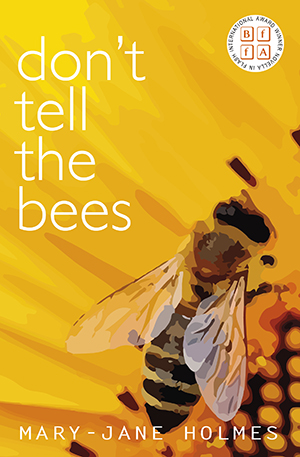 Available at https://adhocfiction.com/
Holmes conjures the best qualities of both the short story and the novel to create a lyrical evocation of the beauty, pain, and wonder of growing up. "Don't Tell the Bees" oozes with love and conflict; and of a girl's passage into womanhood. Each chapter is a perfect little stand-alone flash story, a stunning example of what the form can accomplish. The reader is thrust heart-first into the difficult life of No-more– and a world of unforgettable characters carved tenderly and precisely. Holmes recreates, in sensory-soaked detail, the world of a small French village near the Second World War. I marvel at how the author blends each stand-alone story into one masterful whole: poignant, compassionate, and profound in emotional impact.
                                                   Meg Pokrass, Author of The Dog Seated Next to Me
Available from Live Canon Press
Holmes's diction has such crunch and freshness that it seems to grow out of the ground – peppery with definition, creaking and chirping with sound.
                                            Camille Ralphs. Poetry Editor Times Literary Supplement
"The verses come alive in the accretion of telling details" Jane Harris
" I would say the poems are looking for the point at which the physical, social, human existence can be heard or observed without the writer's bias being an interference-which, of course, it cannot but be. But it's the dislocating effort to find that point, thrilling and at the same time strenuous, that gives these poems their particular sheen of perception, very finely-calibrated, and their muscularity, their sculpted force. Greatly impressive." Seamus Deane
Mary-Jane has an Mst from Kellogg College, Oxford (distinction) in creative writing. In October 2019, Mary-Jane started a creative writing Phd at Newcastle University. Her supervisors are Sinéad Morrissey, Pauline Henry-Tierney and Tara Bergin.  Her debut poetry collection is published by Pindrop Press 
2023
Great to have been part of this amazing project!
A Cluster of Lights Anthology  https://pureslush.com/store/anthologies-themed/a-cluster-of-lights/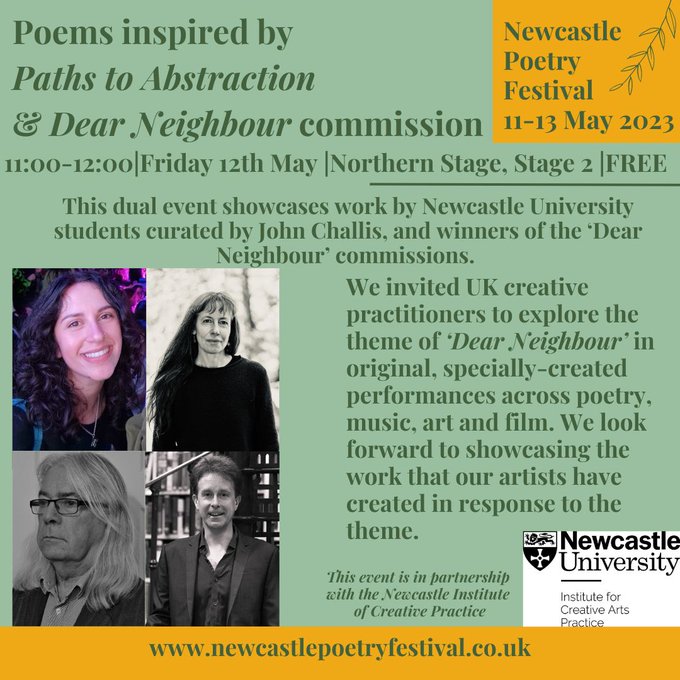 Longlisted for the National Poetry Competition: https://poetrysociety.org.uk/competitions/national-poetry-competition/
Lovely to have two poems in this anthology:
Commended in the Moth Poetry Prize:https://www.themothmagazine.com/a1-page.asp?ID=9324&page=55
https://www.fuelflash.net/wp/ – All proceeds go to fuel poverty charities
2022
Highly Commended in the NETA Power of Words poetry competition
Special Mention in the Chancellor's Poetry Prize, Newcastle Univeristy
Longlisted in the Plough Poetry Prize: https://theploughartscentre.org.uk/poetry-prize/2022-long-list
2021
Commended in the Troubadour Poetry Prize. Details here
One poem shortlisted for the Bridport Prize for poetry and one longlisted.
Published in the Local Wonders Anthology curated by Dedalus Press: https://www.dedaluspress.com/product/local-wonders/
Longlisted for the Canon Live single poem competition and published in the 2021 anthology
https://www.livecanon.co.uk/store/product/2021-live-canon-anthology
Awarded a Studentship from The Northern Bridge Consortium to fund PhD
Longlisted for the Rialto Nature and Place Poetry Competition
2020
Winner of Wordview 2020, National Poetry Archive 
Nominated for a Pushcart Prize 2020 by The Phare
Shortlisted for the 2020 Bridport Prize for poetry.
Commended in the 2020 Stanza Poetry Competition. The Skylark and I
Included in the BIFFY 50 2019/2020: Best British and Irish Flash Fiction 2020
Published in New Flash Fiction Review Regulus
Winner of the Live Canon Poetry Pamphlet Competition. Live Canon Poetry Competition
Video piece for National Flash Fiction Day New Zealand: The Weather Vane
Poetry Archive video: Letter from Baldersdale. Lockdown Poem
Short-Listed for the Cambridge Flash Fiction Prize                                                                                                                                                                                                                                  Winner of the Bath Novella-in-Flash Prize: Judge's Report
Longlisted for UK National Poetry Competition: National Poetry Competition
Publication in Magma Poetry Magazine Issue 78 – Resistencia
Nominated for a Forward Prize for best single poem Down the Long Long Line
Flash in Issue 13 Barren Magazine. Scarab
Shortlisted for the International Beverly Prize for Literature: International Beverly Prize for Literature
Voted to be published in the Best Microfictions  2020 Anthology. Best Microfiction 2020 Anthology
To be published in The Best Small Fictions 2020 Anthology
2019
Nominated for the Pushcart Prize by Reflex Fiction.
Winner of the Reflex Fiction Autumn 2019 Flash Fiction Prize: Fly Fishing Judge Naomi Booth's report: Naomi Booth
Interview on Translation can be read here: Irish Poetry and Translation
Nominated for Best Small Fictions by FlashBackFiction and Fictive Dream.
Commended for The Troubadour International Poetry Prize: Commendation
One Special Commendation and another poem shortlisted: Oxford Brookes International Poetry Competition 2019. Judged by Jackie Kay.
Longlisted for the Mslexia Poetry Prize 2019
Two poems and one flash piece shortlisted for the Bridport Prize 2019
Flock published in Fictive Dream Flock
Down the Long Long Line published by FlashBack Fiction
Hawthornden Fellow. September
Flash Fiction published in The Cabinet of Heed: A Girl's Guide to Frog Gigging
Flash Fiction published in Spelk Fiction: https://spelkfiction.com/
Anomaly Review Issue 28 Translation of 11th Century Andalusian poet Ibn Arfa' Ras'uh
Winner of the 2018 Mslexia Flash Fiction Competition
Second Prize: Doolin Poetry Competition
Accepted by Newcastle University as a PhD student in creative writing starting 2019. Supervisors are Pauline Henry-Tierney, Tara Bergin and Sinéad Morrissey
2018
Shortlisted for the Magma Poetry Journal Changeling Issue
Longlisted for the Poetry Book Society and Myslexia Women's Poetry Competition 2018.
Application to be a Hawthornden Fellow accepted for 2019
Translation of Hungarian poet Margit Kaffka: Modern Poetry in Translation
Modern Poetry in Translation Journal – Translation of Latvian poet, VIZMA BELŠEVICA: Offspring
A winner of The Best Small Fictions Anthology 2018. Best Small Fictions Listed as one of the most anticipated books of 2018: BSF Most Anticipated List
Recent essay on poetry can be read here: Love the Blank Page
Disciplining the Modern Satyr shortlisted in the  Five Word International Poetry competition and is published in the Five Words XI Anthology.  Mary-Jane will be reading at Ó Bhéal, Cork later in October.
Work published in Ash Magazine
2017
Winner of the Bridport Prize for Poetry: testimonial
First Prize in the Bedford International Poetry Prize
Winner of the Martin Starkie Prize for Poetry
Shortlisted for the Doolin Poetry Prize
Commended in the Settle Poetry Prize
Shortlisted for the Penfro Poetry Prize
Nominated for a Forward Prize
Weather Vane published in Flash Fiction Magazine Here:
Letter from a Mercury Prospector to His Wife in the Durham Dales. 1904 published in Myslexia Issue 76
Reflex Fiction: Postpartum
2016
Published in Best Small Fictions 2016 edited by Tara Masih and Stuart Dybeck. Review can be found here: https://cecileswriters.wordpress.com/
Shortlisted for Bridport Poetry Prize
Work published in Lute and Drum poetry journal
Work Published in The Oxonian
2015
Flash Fiction published in The Tishman Review
Flash Fiction published in The Lonely Crowd
Flash Fiction published in The Incubator
Short Story published in Prole Literary Journal
Triptych published in The Journal of Compressed Creative Arts
Flash Fiction published in JMWW Journal
Flash Fiction published in Firewords Quarterly
Long listed for the Kathy Fish Fellowship
2014
Winner of the Dromineer Prize for Fiction
Shortlisted for the Bridport Prize for Flash Fiction
Interviews and comments:
Lemn Sissay's judges report for Bridport 2017 : The winning poem is 'Siren Call'.  I am drawn to a bleak coastal town. I am drawn by sound. It is like a short film.  Unsentimental.  Brutal even.  The writer draws us to sound from the outset.   I am lured into listening. Through aural sensation the picture unfolds.   It has all the detail of La Cite Des Enfants Perdus.  Listen as the writer instructs "no not the familiar sounds".  The writer shakes the reader from complacency and into a Sirens Call.  There's a confidence of line. I am hypnotized  by The Siren Call.
http://poetrysociety.org.uk/news/mary-jane-holmes-wins-bridport-prize/
http://www.kellogg.ox.ac.uk/discover/news/mary-jane-holmes-wins-martin-starkie-prize-for-poetry/
https://www.hysteriauk.co.uk/2017/05/09/short-story-generator-from-mary-jane-holmes/
http://www.damyantiwrites.com/2016/12/16/flash-fiction-writing-tips-2/
http://cafeaphrapilot.blogspot.com.es/2014/05/interview-with-mary-jane-holmes-of-fish.html